Thank you once again amanda for an amazing stay – we will make sure to visit again!  We love this house – the girls call it the 'Pony Cottage' – it will live with our family history always.  
Gemma, Nick, Lea & Alexis - April 2023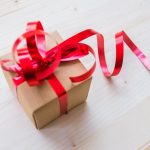 Thank you for a lovely, cosy stay.  We had a lovely time and Twin Cottage was everything we hoped for.  A warm welcome and the perfect base.  Thank you for Bea's gift, great fun and a lovely thought. 
Dave, Lucy, Bea & Margot - March 2023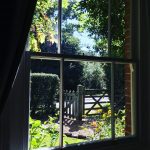 "Magical cottage in the middle of the New Forest. Loads of toys and amenities for the kids, and lovely luxury touches for the adults too. Amanda was an excellent host, highly responsive and helpful. We loved walks and bike rides from the doorstep, and cosying up for board games by the log-burning stove. Really appreciated the extra touches like gifts for the kids and a welcome food hamper. All in all, staying at Twin Cottage is a very special experience and perfect for families with younger kids."
The Kocen Family, Dec 2022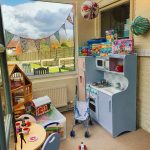 "A brilliant stay particularly with a toddler in tow! Plenty of lovely personal touches (bread baking on arrival, a present for our daughter etc) made this a wonderful long weekend in the New Forest. We had such a lovey time thank you so much. Cannot wait to return!"
The Stephenson Family, Dec 2022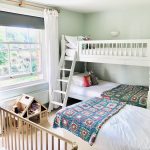 Wonderful cottage for a weekend getaway.  Lovely host who thought of everything for a comfortable stay & a great area to explore. Will definitely be back.  Lovely touch with the wine & breakfast  – sausages, eggs, bacon, juice & milk etc. We loved the area.  Thank you
The Vincent Family - November2022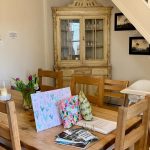 A really pleasant autumn weekend.  A warm welcome and an ideal and very comfortable cottage.  Many thanks for the children's gifts which was a nice surprise.  We wanted for nothing.  Great weekend.  Thank you & a wonderful welcome pack!
The Johnstone Family, November 2022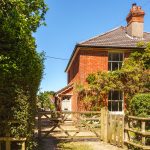 "Wonderful cosy cottage. Amanda has created the perfect setup for a family. She has thought of everything that you might need including a crib, steriliser, children's toys/games for inside/out, books, high chair, baby shampoo/bubble bath etc. Everything had been thought of. The check in was extra special. We arrived to the smell of bread in the bread maker, music playing on the CD player a few select lights turned on, to create a cosy atmosphere and a gift with our sons name in it. You can tell that Amanda has a passion for hosting and has created the perfect setup for family stay. There was even a selection of food goodies for our arrival, that easily allowed for tea and breakfast for several days. Thank-you for a lovely stay.
We have been very fortunate to have travelled a lot and we have been spoilt in our time. But, Amanda you definitely raised the bar. Thank-you for a lovely stay. The house, the amenities and the extra special touches made this a trip that went well beyond what we expected."
The Bull Family, October 2022
Thanks for letting us stay, we had a lovely time.  We loved the house and the ride on Mouse & Pigggy.  Thank you for our presents – Ariel aged 5
The Jones Family, September 2022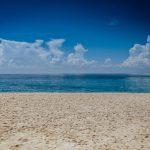 Thank you for everything Amanda – we have made some beautiful family memories during our stay here at Twin Cottage.  Highlights include a pony ride through the forest, sunny days at Avon & Friars beaches, crabbing in Mudeford Quay, pond dipping at Mill Lane, lunch at the Chewton Glen and relaxing just here in the garden.
The Darley Family (2 adults, 3 children) - August 2022
Thank you for the most comfortable and amazing stay, couldn't have asked for more, beautiful house.  Would love to visit again.  Thank you.
Attwewel Family - July 2022