One of the loveliest cosiest cottages we have stayed with lots of extra touches that made things so much more comfortable for our little family. Absolutely will want to book again… thank you for having us!
The Atkinson Family - November 2021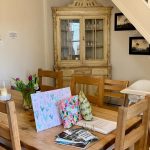 Thank you for a lovely stay at Twin Cottage.  We felt so welcome and had everything we could have needed.  The children loved the playroom and we very much appreciated the wine, luxurious presents and comfy bed.  Already planning our next stay!  Thank you Amanda! x
Webb Family - October 2021
We have had a most enjoyable week with good weather.  Cottage very comfortable – great walks & drives, especially enjoyed the Burley Wagon Ride.  Thank you for a lovely holiday.
Juliet & Leoni - October 2021
Weather terrible.  That's about it for negatives.  What a fantastic place to escape to, perfectly set up for kids & grown ups equally.  We'll definitely be back.  Thanks for everything Amanda!
The Moore Family - October 2021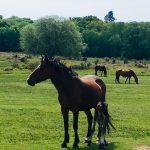 We had a fabulous long weekend at Twin Cottage.  Really appreciated all of the little touches that make it special like the freshly baked bread, biscuits, wine & all the other bits in the thoughtful food hamper.  Loved all the lovely walks & pubs in the surrounding area too.  We will defiantly be back!
Parker Family - September 2021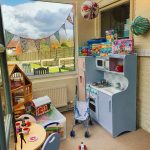 Our second visit to the lovely Twin Cottage – now with the addition of an 18 month old.   We clocked all the family friendly thoughts on our last visit,  it was clear we had to return.  We had a fantastic time – L loved the cottage – the lovely playroom – big fan of the play kitchen, obsessed with the wind up penguin & other bath toys and all the outside toys.  We loved exploring during our sunny week – beach trips to Steamer Point, Longdown Dairy Farm, New Forest Wildlife Park (excellent) & NT Mottifont – beautiful.  Thank you so much for putting so much thought & care into this lovely home.  We look forward to returning for our 20th visit like others here.
Tim, Julia & Leo aged 1.5 yrs - September 2021
A wonderful stay for the second time.  We love the cottage and surrounding areas.  Thank you!
Horne Family, August 2021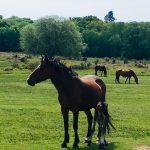 A brilliant stay again.  We have absolutely loved our time here and it was a brilliant to go through the 'secret' gate at the bottom of the garden into the woods.  The children loved it and so did we.  Thank you!!
Sanfourche Family, Aug 2021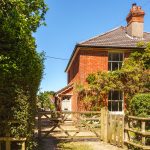 A fabulous stay, our third time.  It's our favourite place – you think of everything.  We really enjoyed beaches and Isle of Wight this time – new for us.  Also the Burley Wagons which we missed in October.  Thanks again.
The Fuller's, July 2021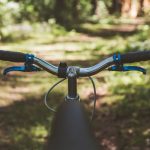 A wonderful stay.  So many lovely toys that both children loved playing with.  A great holiday home with excellent access to cycling in The New Forest.  Thank you.
The Wordley Family, July 2021