Another fantastic week at Twin Cottage!  So much to do, every day was an adventure…  feeding the animals at Longdown Acitivity Farm, beach days at Avon Beach and Mudeford Sandbank, Superworm trail at Moors Valley.  Can't wait to come again!
The Wright Family - May 2022
Another wonderful stay!  Thank you
Moodie Family, May 2022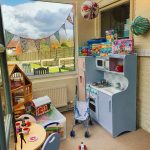 We had the most wonderful holiday at Twin Cottage and would highly recommend to anyone to go and stay there. Amanda was such a thoughtful host and my children (4 y/o and 18mth old) absolutely loved exploring all the toys and their very own playroom! The garden was ideal for this age and they spent most of the time running around, getting on and off all the wheeled toys. Every small detail was considered and it was the most relaxed on holiday we have felt since becoming a family of four. We will definitely be back
The Jones Family - May 2022
We so enjoyed our time at Twin Cottage. Amanda has finished the house exceptionally well- you couldn't ask for more- even down to the lovely welcome hamper of goodies on arrival. Great location for exploring the New Forest and walking distance from the White Buck pub.
May 2022
We had a fantastic time, lovely cottage, perfect for families with young children.  Everything you need, beautiful setting and very helpful host.  Will stay here again.
The Whittle Family - March 22
We thoroughly enjoyed our weekend at Twin Cottage. Amanda was a wonderful host, thoughtfully leaving gifts for us and the kids to welcome us to the cottage. The house is beautifully decorated and full of character. It has everything you need and felt like a boutique hotel all to ourselves! We have had a lovely time, Thank you!
Pegram Family - February 2022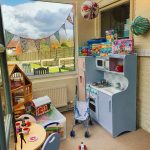 Another amazing stay!  Thank you Amanda – we so love the cottage and Lara enjoys it more and more every visit as she grows.  Can't wait to come back!
Gemma, Nick, Lara 3 & Alex 2 months - January 2022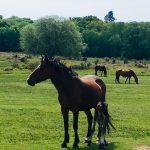 Thanks for a great stay!  Eric loved the house and playroom, the house is in a beautiful location.  A nice change from Brixton! 
A wonderful place to stay in an idyllic setting. This host had thought of everything we'd need or want making our holiday extra special. Thank you.
Tom, Ester & Eric aged 3 - Jan 2022
One of the loveliest cosiest cottages we have stayed with lots of extra touches that made things so much more comfortable for our little family. Absolutely will want to book again… thank you for having us!
The Atkinson Family - November 2021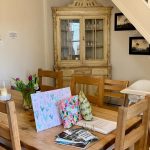 Thank you for a lovely stay at Twin Cottage.  We felt so welcome and had everything we could have needed.  The children loved the playroom and we very much appreciated the wine, luxurious presents and comfy bed.  Already planning our next stay!  Thank you Amanda! x
Webb Family - October 2021